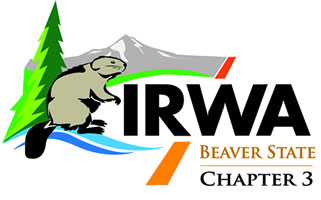 Huge congratulations to EPIC Oregon Project Manager, Jessie Medina, RWA, CSM, for receiving the "Leader's Light the Way" Scholarship from her local International Right of Way Association chapter! This scholarship is awarded based on an essay written by the applicant and additional qualification criteria. Jessie plans to utilize this scholarship to kickstart her goal of achieving her SR/WA credentials and becoming a trusted leader in the industry. As quoted from her essay submittal, Jessie sees her "future role in this profession as a leader and educator. With the help of this scholarship, my role can continue to progress, and I will be able to better serve our clients, the public, and make a positive impact on the industry and within the IRWA."
Jessie has made her mark in Oregon managing several projects for one of EPIC's largest regional clients, Oregon Department of Transportation (ODOT). Her thorough understanding of the ODOT Right of Manual combined with her Certified ScrumMaster (CSM) status enables her to facilitate collaboration and coach cross-functional teams for local government and public agency clients alike throughout Oregon. Congratulations Jessie on this terrific achievement!
Did you know? Jessie is the second awardee at EPIC for this IRWA scholarship, with Darcy Mendoza, SR/WA, R/W-NAC receiving the honor earlier this year in February!