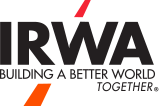 For the July/August 2022 issue of the International Right of Way Association (IRWA) Right of Way Magazine, EPIC's own Kari Anvick and Darcy Mendoza were featured for their recent promotions.
Kari Anvick, who recently celebrated her ten-year anniversary at EPIC was promoted to the role of California Senior Regional Manager. She now oversees the Right of Way, Real Estate Appraisal, Utility Coordination, and GIS Project Development/GIS Mapping departments for EPIC's operations in Southern California—a complex job that only someone like Kari could handle, with 10 years of boots-on-the-ground experience in right of way and 22 years in the Real Estate Industry. Kari is the Project Advisor and Senior Quality Assurance Lead for prime contracts with all major self-help counties in Southern California—Her clients include Los Angeles County Metropolitan Transportation Authority (LA Metro), Orange County Transportation Authority (OCTA), Riverside County Transportation Commission (RCTC), San Bernardino County Transportation Authority (SBCTA), and San Diego Association of Governments (SANDAG), not to mention countless civil and planning engineers that call on Kari for high-touch service, thoughtful real estate insights, and reliable project delivery. Kari is a designated Senior Right of Way Agent (SR/WA) through the International Right of Way Association (IRWA). Kari, we're honored to work with you and so proud of how far you've come!
Darcy Mendoza, RWA, R/W-NAC, is a talented Right of Way Professional based in Riverside County, CA. Darcy is celebrating ten years at Epic Land Solutions, Inc. (EPIC) and was recently promoted to Assistant Regional Manager. She manages various transportation, civil engineering, and conservation land projects in Southern California's Inland Empire. Darcy is EPIC's resident expert in the California Surplus Land Sales Act and has been involved in all aspects of right of way work, including title clearance, acquisition negotiations, escrow coordination, and encroachment procedures. Prior to EPIC, Darcy was a Title & Escrow Officer for a diverse range of clients and has a strong understanding of complexities related to real property transacting. Darcy recently achieved the Right of Way Negotiation and Acquisition Certification (R/W-NAC) and holds the Certified Right of Way Agent (RWA) designation. She is Safety Certified with Southern California Regional Rail Authority (SCRRA)/Metrolink. Darcy, we celebrate your dedication, insights, and effective project management skills!
You can see these features and view more of the magazine at https://www.rightofwaymagazine-digital.org/rightofway/library/item/july_august2022/4025108/